MARSITE project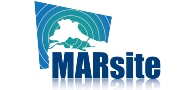 New Directions in Seismic Hazard assessment through Focused Earth Observation in the Marmara Supersite
Period:

November 2012 - October 2015

Description:

The MARSITE project is proposed with the aim of assessing the "state of the art" seismic risk evaluation and management at European level. This will be the starting point to move a "step forward' towards new concepts of risk mitigation and management by long-term monitoring activities carried out both on land and at sea.

The project aims to coordinate research groups with different scientific skills (from seismology to engineering to gas geochemistry) in a comprehensive monitoring activity developed both in the Marmara Sea and in the surrounding urban and country areas. The project plans to coordinate initiatives to collect multidisciplinary data, to be shared, interpreted and merged in consistent theoretical and practical models suitable for the implementation of good practices to move the necessary information to the end users.